Contact
Tabaldi Verlag
Achternkamp 8
D-21227 Bendestorf / Hamburg
Germany
Phone: +49 (0) 4183 6936
E-Mail: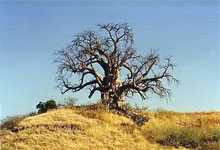 Tabaldi - Baobab
Imprint
Responsibility according to MDSTV §6
(=National Treaty Regarding Media Services §6)
Ellen Ismail
Achternkamp 8, D-21227 Bendestorf, Germany
Phone +49 (0) 4183 6936
E-Mail:
Photos
Amir Ismail und Ellen Ismail
Graphics
Marilyn Dodge
Design & Realization
Heike Fickel - www.monitorpixel.de
© 2003-2016: Ellen Ismail - Photos and contents may not be used for other purposes without my permission.
Disclaimer
Although the content has been carefully compiled, it is not possible to rule out errors completely. For this reason, no liability will be taken for the correctness of the texts and other representations or for any damages that may ensue as a result.
Data protection
It is pointed out that the data you submit will be processed and stored. These data will not be passed on to unauthorised, outside third parties. The processing of the data will only be done for the purposes for which the data were entered or raised in the first place.